Miracle Voices Choir Do UII Proud in Singapore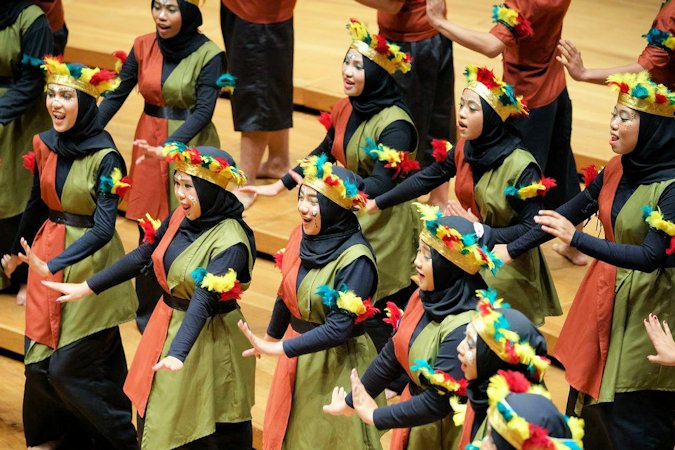 A tremendous achievement is sculpted by Miracle Voice, Universitas Islam Indonesia's Team of Student Choir (or commonly known as PSM MV UII). PSM MV UII has brought home Golden Award and Silver Award at 6th Singapore International Choral Festival held in Singapore from 1st to 4th August 2019.
Fakhriyah Fatin, the head of PSM MV UII explains "In total, there are 80 contestants participated in the competitions. But for categories we competed in, Mixed Voices and Folklore, there are 6 and 19 contestants, respectively."
She further confirms that PSM MV UII Team won Gold Award in Folklore Category and Silver Gold in Mixed Voices or B2 Category. "Alhamdulillah we can win these two awards."
The team's main motivation is to increase their experience in international competitions. Furthermore, PSM MV UII also aspires to make UII proud globally.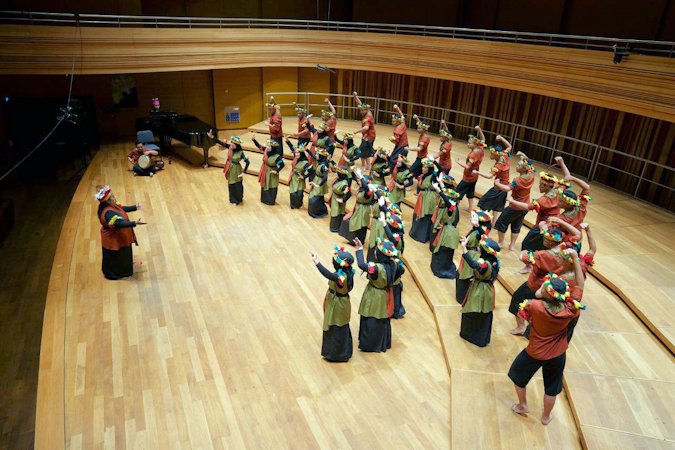 "The preparation for this competition has started in February and we set up a committee to handle every single need we have such as funding and costumes. And then we opened an internal recruitment for team members who will be involved in the competitions. After that they will be tested by our coach and they must pass through the interview process," she said. 
Those who passed the test must undergo training from the beginning to study all the songs and choreography. Also, they must perform their duty in the committee such as funding and sponsorship.
One of the obstacles that Fakhriyah and her team faced is that every competition has its own requirements and criteria. "Because each competition has its own distinct assessment criteria, that becomes a challenge. We must train harder and fervently," she further asserts.
Fakhriyah elaborates that her tips and tricks in participating in any competition is to face all the things she encounters. "Just go with what you have, whether it is difficult or not, we must struggle for it to run well."
"The hope is that in the future, we can improve our quality as well as take part in other competitions nationally or internationally, and we can bring more victories." (DRD/ESP)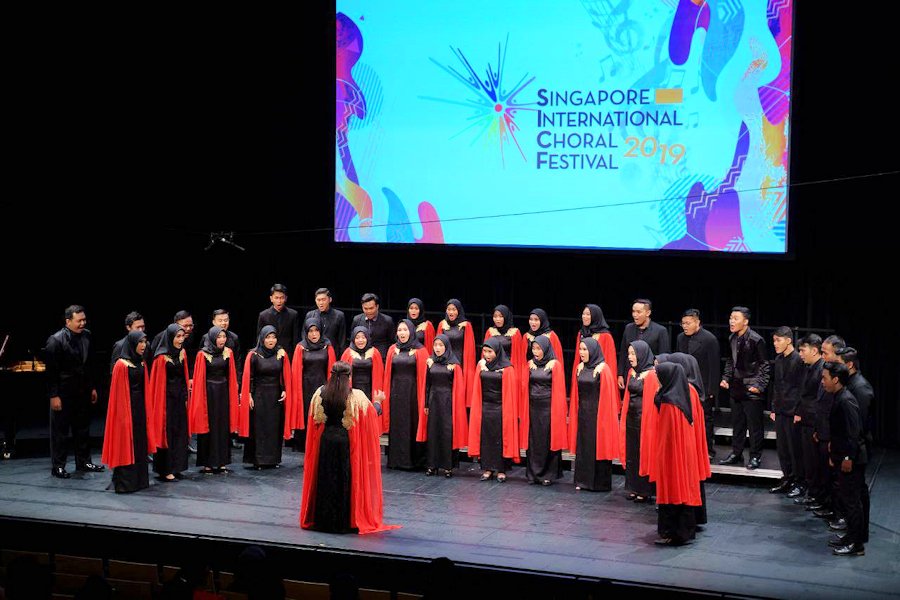 https://www.uii.ac.id/wp-content/uploads/2019/09/psm-uii-5.jpg
450
675
humas
https://www.uii.ac.id/wp-content/uploads/2019/08/Logo-UII-2019-H2.png
humas
2019-09-24 13:59:33
2020-04-02 14:07:54
Miracle Voices Choir Do UII Proud in Singapore