UII Student Received an Award in Tokyo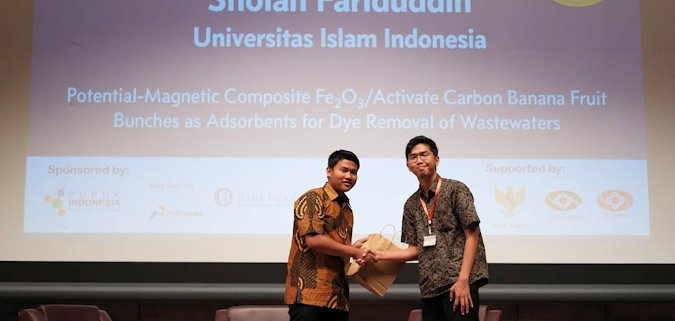 A student of Universitas Islam Indonesia (UII) attained an international achievement in research sector. This time, in Tokyo-Tech Indonesia Commitment Award 2019, Sholah Fariduddin (Chemistry 2015) got an opportunity to present his research about the use of banana waste. The invited participants have previously passed through a tight selection process conducted by the judges. There are only 5 out of 178 entries that was selected. This event is organized by Indonesian Student Association (PPI) in Japan and PPI Tokodai, while it took place in Tokyo, Japan, on Saturday (05/10).
"The selection process is extremely strict, involving 178 participants from which 5 teams will be chosen and invited to present the results of their research," Sholah explained. 
"The selection process consists of several stages from paper abstract, online presentation and then online research interview, to obtain 5 best papers. Three best research papers are invited to attend with full financial coverage by the organizer TICA 2019 and I was included in those 3 best research," he continued.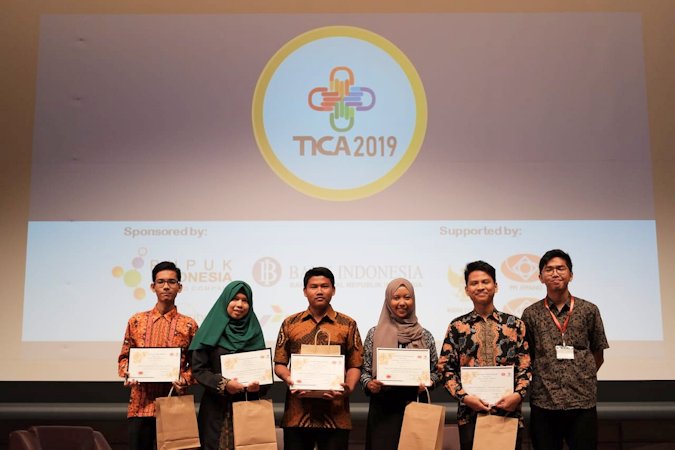 Sholah worked on a research entitled "Potential-Magnetic Composite Fe2O3/Activate Carbon Banana Fruit Bunches as Adsorbents for Dye Removal from Wastewater". This research is conducted because in Indonesia, Banana has abundant potentials but its waste utilization is very minimum. 
Sholah, along with Umainah (Chemistry 2015), changed the material from bunches waste of Banana tree to be synthesized to create a magnetic composites by adding Fe2O3. The researcher claimed that the result of this process can absorb coloring waste substance to the maximum extent. In this research, violet methyl waste is tested because of aniline substance in the composition of harmful coloring substance. 
After running for 4 months, this research brought Sholah to receive Third Place in TICA 2019. This research, which is supervised by Drs. Allwar M.Sc., Ph.D, is expected to be developed to a better quality to produce magnetic composite materials from banana bunches waste to increase the usefulness of local resources. (NIQ/ESP)
https://www.uii.ac.id/wp-content/uploads/2019/10/riset-pisang-uii.jpeg
450
675
humas
https://www.uii.ac.id/wp-content/uploads/2019/08/Logo-UII-2019-H2.png
humas
2019-10-25 18:17:23
2020-04-03 18:19:26
UII Student Received an Award in Tokyo