By joining Universitas Islam Indonesia family, you will discover a unique learning experience combining science delivered through our many educational program options and implementation of Islamic values to help develop good manners and integrity, not to mention various talent-interest activities to maximize your potential.
Universitas Islam Indonesia (UII) is one of Indonesia's most prominent private universities. Inspired by the spirit of nationalism and by upholding perennial values, UII was founded one month before the Proclamation of Indonesian Independence in 1945. Nowadays, UII has grown into a preferred place for learning. Seated at the northern part of Yogyakarta, the heart of Javanese culture, UII main campus stands before the gorgeous beauty of Mount Merapi, rendering UII a fit place for learning.
Learning means exploring one's inner "treasure". With 3 Doctorate programs, 9 Master programs, 4 Professional programs, 25 Undergraduate study programs, and 4 Diploma programs featuring a wide spectrum of knowledge, UII allows its students to discover and upgrade their potential for a better future.
Perfection is a product of lifetime innovation and relentless effort. Internally, UII strives to improve its service by providing modern facilities and higher quality assurance. To support learning, 10 libraries, 82 laboratories, and 27 study centers are available for research and education. In addition, a Grand Mosque, a book store, a sports hall, an auditorium, a hospital, and student convention center are among the available facilities at some UII campuses.
To ensure highest standard of learning, UII keeps quality a priority. As a result, UII is accredited A, granted in 2013, for Accreditation for Higher Education Institution by the National Accreditation Board of Higher Education of Indonesia, with a relatively high accreditation score among other private universities nationwide. In addition to that, 2012 and 2014 saw UII as the awardee of Indonesia Green Awards for Green Campus category. In 2015, the Indonesian Government listed UII among the top 10 universities in Indonesia for the category of higher education management and organizational quality.
In 2016, UII was named the best private university in research performance, according to Kemenristekdikti (Ministry of Research, Technology, and Higher Education). In the same year, UII established itself at international level. One of such examples were the achievement of international accreditation by Japan Accreditation Board for Engineering Education (JABEE), awarded to our Civil Engineering Study Program, and accreditation by ACCA (Association of Chartered Certified Accountants), awarded to our Accounting Study Program. Early in 2017, another international accreditation was awarded to the Architecture Study Program by the Korean Architectural Accrediting Board (KAAB). Another international accreditation was also awarded to our Environmental Engineering Study Program by the Accreditation Board for Engineering and Technology (ABET), while other study programs follow suit by working hard to prepare for an international accreditation process. As a proof of international recognition, UII has also received three world stars according to QS Stars, ranked with the highest score among other Indonesian universities. We were even more grateful when in 2017, Kemenristekdikti named UII as the Private University with best Community Service performance in Indonesia.
In line with our goal to becoming a world-class university, UII develops a vast network with notable universities, such as Universiti Kebangsaan Malaysia; Hokkaido University, Japan; Solbridge International Business School, Korea; The University of Hawaii at Manoa, United States; and Saxion University of Applied Sciences in the Netherlands, among other partner universities.
Innovations bring a plethora of results. More than 87,000 UII alumni have forged their careers either within Indonesia or abroad in diverse fields and manners while maintaining professionalism and ethical values to which UII's vision is anchored.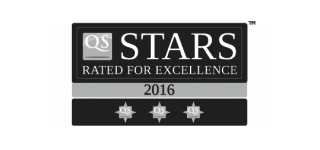 QS Stars University Ratings pada 2016 menempatkan UII sebagai salah satu perguruan tinggi dengan overall rating QS Stars terbaik di Indonesia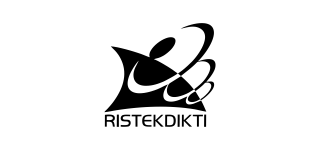 Perguruan Tinggi Swasta dengan Kinerja Pengabdian Masyarakat Terbaik di Indonesia (Kemenristekdikti, 2017)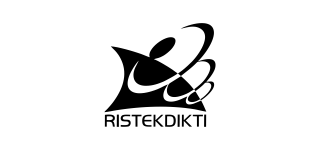 Perguruan Tinggi Swasta dengan Kinerja Penelitian Terbaik di Indonesia (Kemenristekdikti, 2016)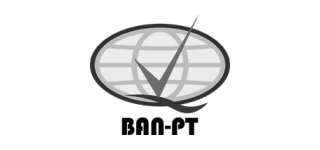 UII mendapatkan Akreditasi Institusi "A"  sebagai PTS dengan skor tertinggi di Indonesia (BAN-PT RI, 2013)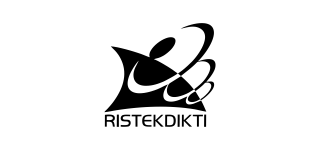 Peringkat Sepuluh Besar Perguruan Tinggi Terbaik di Indonesia berdasarkan Kualitas Manajemen (Kemenristekdikti, 2015)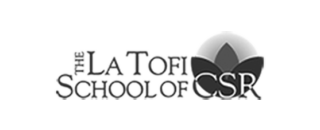 UII menerima penghargaan Indonesia Green Awards Kategori Green Campus (La Tofi School of CSR, 2012, 2014 & 2016)