UII the Best Private University in Community Development Performance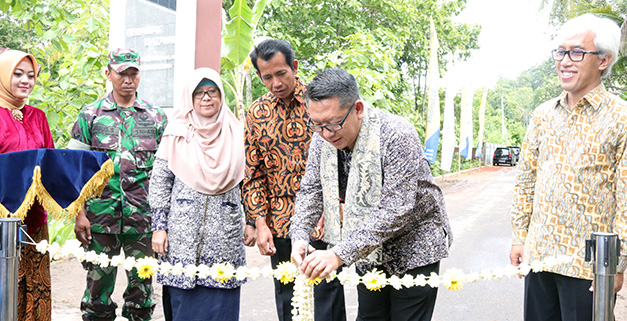 Universitas Islam Indonesia (UII) successfully ranked first among private universities in Indonesia based on the result of Community Development Performance Ranking of Higher Education Institution 2016 – 2018. The assessment result of community development performance is attached in the Decision Letter of Directorate General of Research and Development Corroboration number 29/E/KPT/2019 dated 27 September 2019 aout Ranking of Higher Education Institutions based on Community Development Performance 2016-2018. UII earned the predicate as Excellent in community development sector in the ranking.
This achievement is the recurrence of the same one from the previous two years. At that time, UII was also the best private higher education institution in Indonesia in terms of community development sector.
The biennial performance ranking is conducted by the Directorate General of Research and Development Corroboration, Minister of Research, Technology and Higher Education to measure the output of community development activities across Indonesia. Higher education institutions are required to report the performance data of Community Development and Simlitabmas (Research and Community Development Information System).
Rector of UII, Fathul Wahid, Ph.D expressed that, "This award is for every UII fellow. We must be grateful by improving our performance in the coming years."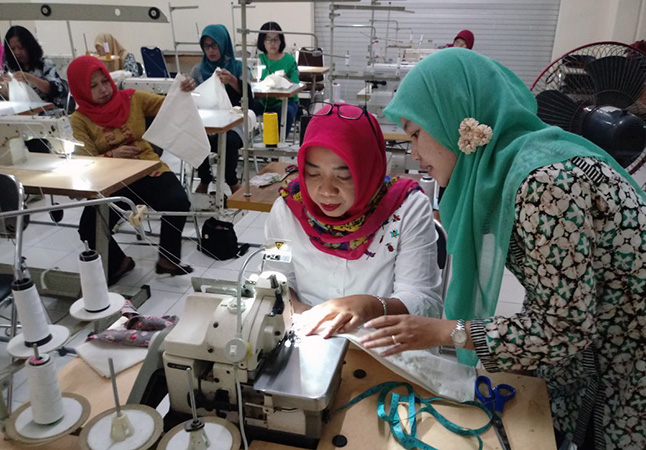 "Ranking is not our goal, but this is an appreciation for the endeavours of UII fellow in finishing their homework, in terms of community development," he added. 
Similarly, the Director of Research and Community Development (DPPM) UII, Dr.Eng. Hendra Setiawan, S.T., M.T. mentioned that such achievement is the result of hard work of every civitas academia in the faculty and department level. In his opinion, it is not easy to maintain this achievement because the number of higher education institutions that enters the ranking increases twice as much as the previous year. 
"To maintain this achievement, we must at least take three strategic steps. First, we must organize document administration in regards to all community development activities. Second, we must encourage journal publication about community development and measurable community development products. Third, increasing the budget for community development and optimizing community service program for UII students," he added.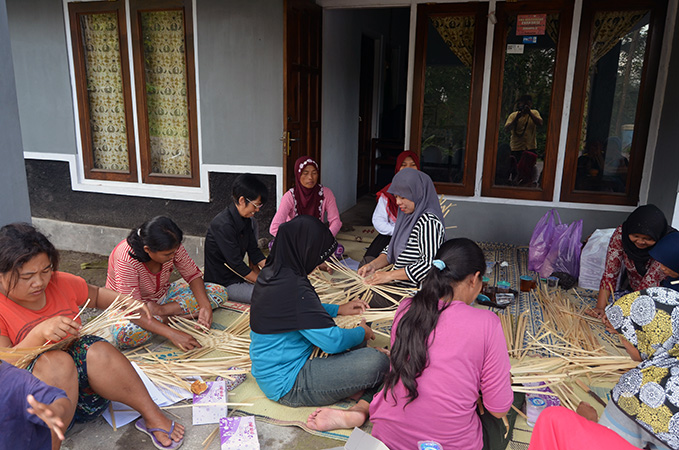 Hendra explained that one of the challenges is to encourage civitas academia to publish community development activities in journals and other publication products through printed or digital media. 
Director of Research and Community Development in the Directorate General of Research and Development in Higher Education, Prof. Dr. Ocky Karna Radjasa, M.Sc in his letter, availed his highest appreciation for the hard work of UII that reported the data of community development performance. He also expected that universities with highest predicate will always maintain it.
https://www.uii.ac.id/wp-content/uploads/2019/11/pengabdian-masyarakat-UII-4.jpg
450
627
humas
https://www.uii.ac.id/wp-content/uploads/2021/12/Logo-Web-80-1.png
humas
2019-11-07 08:00:12
2020-04-13 08:39:52
UII the Best Private University in Community Development Performance