International Re-accreditation and Validation of Architecture UII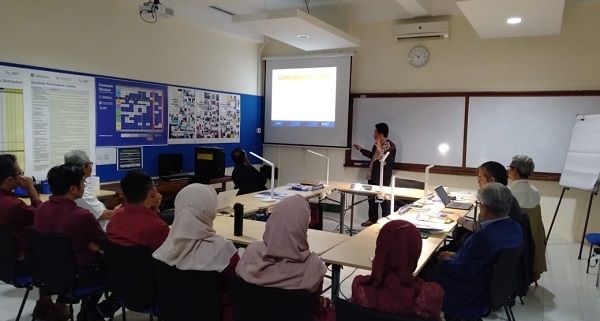 Universitas Islam Indonesia (UII) is committed to guarantee quality education equals to advanced and developed countries, as stated in its vision and mission. One of the departments at UII, the department of Architecture, is currently on the process of international re-accreditation through world accreditation body in the field of Architecture, Korea Architectural Accrediting Board (KAAB).
The Head of Architecture Department at UII Noor Cholis Idham, Ph.D., IAI. expressed that department of Architecture UII has been accredited internationally by the world accreditation authority, Canberra Accord since 2017. The result of lecture process, research, community development and Dakwah in three years have been re-evaluated by the Visiting KAAB Team to assure that the quality level matched with their standard. 
"The department of Architecture UII also conducted quality assurance through validation body such as  Lembaga Arkitek Malaysia (LAM) from Board of Architect Malaysia," Noor Cholis Idham explained.
Noor Cholis Idham also said that, the accreditation process took place from 19 to 23 October 2019 by KAAB and is continued to 2 November 2019 with LAM international validation. Team from KAAB and LAM has been officially accepted by Rector of UII Fathul Wahid, S.T., M.Sc., Ph.D. and Dean of the Faculty of Civil Engineering and Planning Miftahul Fauziah, ST., MT., Ph.D. along with high-ranking officials in UII campus.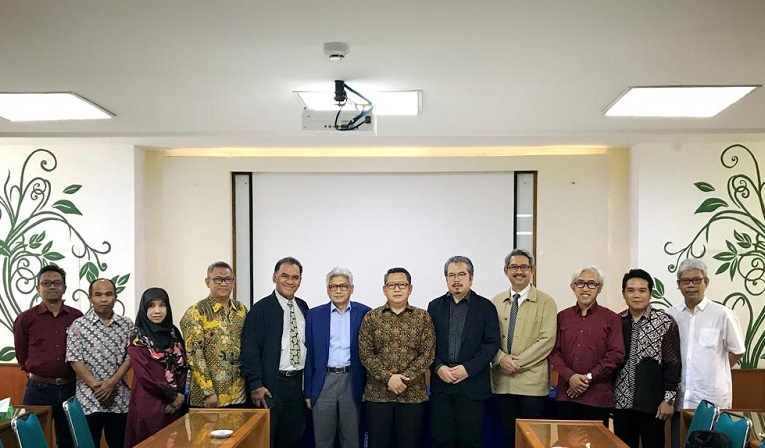 Noor Cholis Idham further elaborated that the world standard class commences from the first till tenth semester since the world's standard for architecture education system lasts for 5 years of 10 semesters. Thus, architecture students at UII have their chance to span their career internationally across the world, whether it uses international system (like in the USA) or in the commonwealth (the United Kingdom). 
In the department of Architecture UII, according to Noor Cholis Idham, students can choose 4 years track to build their career in the field of building construction and its environment, or they can be a professional architect by taking 5 years track, adding one more year for professional education. Professional Architecture Education at UII has also been recognized by National Higher Education Accreditation Body (BAN-PT), and by its national-level professional association, Indonesian Architect Association (IAI).
"To  this point, Architecture Education at UII is the only architecture education institution that provides its new architects with Architect Skill Certification (SKA), so that its alumni can directly work in the professional world," he explained.
https://www.uii.ac.id/wp-content/uploads/2019/11/Jurusan-Arsitektur-UII-juga-melakukan-penjaminan-kualitas-melalui-Lembaga-Akreditasi-Malaysia-LAM-1.jpeg
450
600
humas
https://www.uii.ac.id/wp-content/uploads/2021/12/Logo-Web-80-1.png
humas
2019-11-01 08:00:33
2020-04-13 07:57:14
International Re-accreditation and Validation of Architecture UII