The First National University
in Indonesia
When you join Universitas Islam Indonesia,
you will find a unique learning experience that combines cutting-edge science in a wide range courses with the implementation of Islamic values to develop good ethical conduct, integrity, and maximize your utmost potential. Get a degree across the broadest possible range of disciplines offered at UII. It is time to pursue your dreams.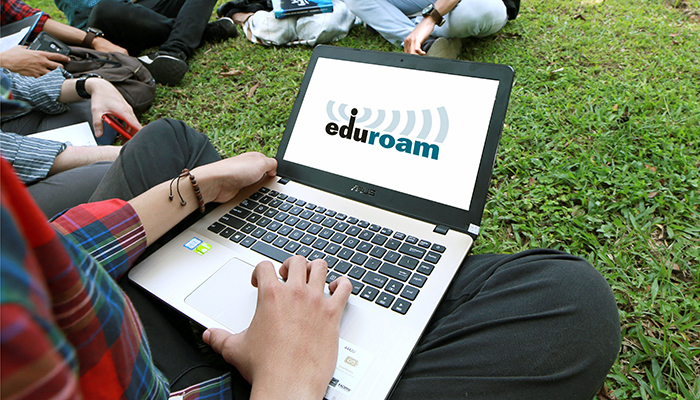 Eduroam Network Access
is Now Available at UII
The Eduroam network is available through entire wireless network within UII campus. This provides researchers, teachers and students from participating institutes to share an easy and secure network access.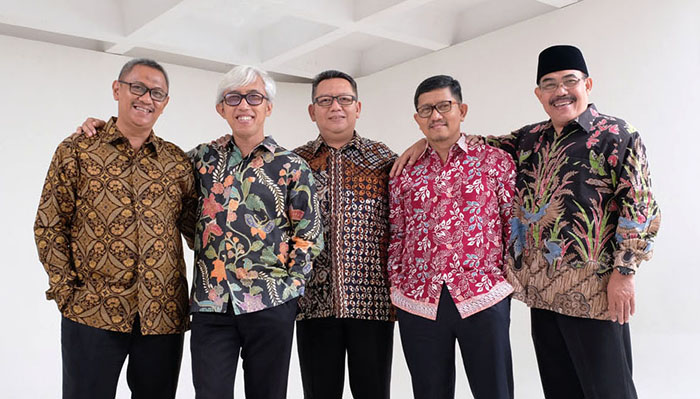 Meet the New
University Leaders

The Waqf Board Foundation of Universitas Islam Indonesia has officially inaugurated the new Rector and Vice Rectors of UII Period 2018-2022. Get a closer look at UII's new leader profile.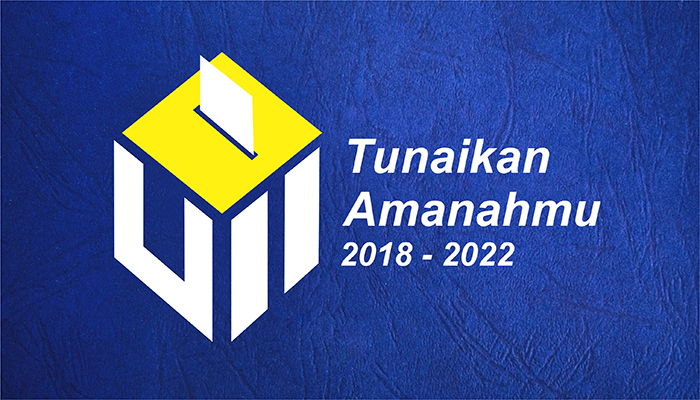 Pemilihan Dekan &
Wakil Dekan UII 2018-2022
Agenda dan informasi terkait pelaksanaan Pemilihan Dekan dan Wakil Dekan UII Periode 2018-2022 dapat diakses melalui pranala di bawah ini.
Search for your course
Everyday at Universitas Islam Indonesia, you will find an extensive study space to deepen your knowledge, develop your skills, and fostering new ideas. Gain a full learning experience while studying at UII. You may also choose various degree programs at UII which taught entirely in Bahasa Indonesia, or a specific degree offered at the International Program.
Know what you want to study?
Study at
International Program UII
Some courses offer international programs that use English and/or Arabic as the language of instruction. Find a course that suits your interests.
Improve your
Indonesian language skills
If you want to study in regular program, you must have a fluent Indonesian language. UII provides BIPA program to help you improve your language skills.
Student exchange &
Joint Degree Programs
We offer you opportunities to take a joint degree or credited exchange program with some of our best international partner institutions.
Featured News
Stay connected with the latest news and information from UII Campus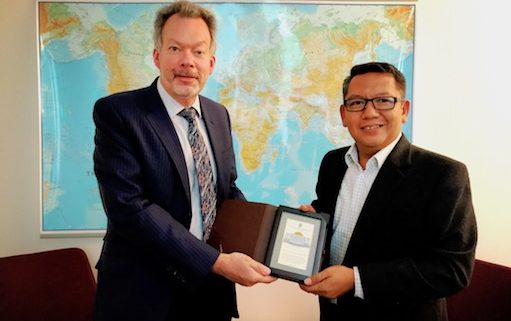 https://www.uii.ac.id/wp-content/uploads/2018/06/IMG_4413.jpg
330
511
Hangga Fathana
https://www.uii.ac.id/wp-content/uploads/2017/02/Header-Logo-Left4-300x124.png
Hangga Fathana
2018-06-20 18:17:34
2018-06-21 02:04:57
UII Joins Consortium to Advance Research Assessment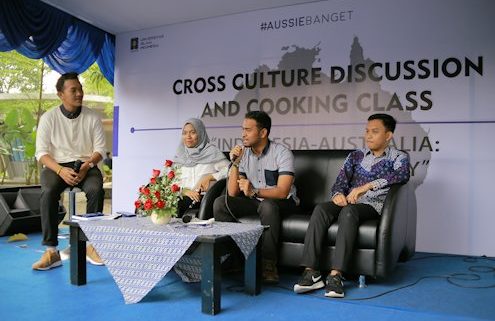 https://www.uii.ac.id/wp-content/uploads/2018/04/IMG_4912.jpg
330
495
Karina
https://www.uii.ac.id/wp-content/uploads/2017/02/Header-Logo-Left4-300x124.png
Karina
2018-06-04 19:39:43
2018-06-04 19:39:43
Bridging Indonesia and Australia Cultural Differences through Discussion
Innovation & Initiatives
As one of the leading universities, Universitas Islam Indonesia plays an important role in addressing Indonesia's development challenges. The various innovations and initiatives presented in many programs are part of UII's active contribution towards development and deployment of science and technology. Collaborations with many strategic partner institutions at both national and global levels is also our strength in developing innovations and initiatives at UII, and making impacts to a better future.

IMPROVING GLOBAL REPUTATION. UII continues to work to enhance global excellence by encouraging our study programs to gain international accreditation. Check out our achievements.
Life at UII Campus
Daily life at UII is colored with various activities designed to strengthen the learning spirit throughout the academic community. The green and comfortable campus environment contributes to the creation of a conducive atmosphere to learning. Students' interaction and creations on campus are also facilitated with a variety of extracurricular activities that provide space for their interests and talents development.
Campus Location
Find directions to UII Campuses location using Google Map and important contact information via this page
International Accreditations
Strive and move forward to improve global achievements

Hubungi Kami
Gedung GBPH Prabuningrat
Kampus Terpadu UII
Jalan Kaliurang km. 14,5 Sleman
Yogyakarta 55584
Telepon: +62 274 898444
Faks: +62 274 898459
Email: info[at]uii.ac.id